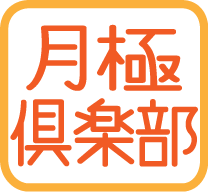 For your Cozy & Peaceful Stay
No cleaning or room services are available here but, It must be a great choice if you…
・Need to stay long in a homelike atmosphere
(Every room is furnished with a kitchen,a bath, and daily necessities)
・Are anxious for your safety at the place you have never been.
(Electric-key system and good stuffs always take care of you.)
・Are trying to Settle down in Japan.
(Sometimes,it takes a long time to find a very good room for foreigners.)
Simple & quiet atmosphere seems ideal for a business trip too.
We have confidence in giving the best possible prices.
We can be providing the facilities at a special price
by taking advantage of being a real-estate company.
That should be 30% or more cheaper than a comparable hotel if you commit to longer periods of time.
If you are a stranger here, and can not understand Japanese,
Of course you might feel uneasy.
We have been continuously working to help our overseas guests.
Please, feel free to ask any questions or whatever you need.